Miles Aldridge
Biography
Miles Aldridge rose to prominence in the mid-nineties with his arresting, highly stylised photographs with references to film noir, art history and pop culture. An acclaimed colourist, he renders elaborate mise-en-scènes in a palette of vibrant acidic hues. These glamorous, frequently eroticised images probe society's idealised notions of domestic bliss where sinister undercurrents swirl beneath a flawless surface. Aldridge has worked prolifically for more than twenty-five years, and today he remains one of the few photographers still shooting predominately on film. His creative output encompasses large-scale c-type prints, Polaroids, screenprints, photogravures and drawings.
Born in London in 1964, the son of famed art director and illustrator Alan Aldridge, his interest in photography began at an early age when he was given a Nikon F camera by his father. He went on to study graphic design at Central Saint Martins, graduating with a BA in 1987. Aldridge initially worked as an illustrator and music video director, before turning his attention to photography. In 1996 he began working with Franca Sozzani, the legendary editor-in-chief of Vogue Italia, and their boundary-pushing collaboration would continue for twenty years. In addition to the many international editions of Vogue, Aldridge's images have featured regularly in prestigious titles including Harper's Bazaar, Numéro, W, The New York Times Magazine and The New Yorker.
Aldridge develops each new photographic narrative by rendering his initial thoughts in ink or pencil sketches with washes of watercolour and pastel. These drawings and storyboards are an essential early stage in his creative process. He believes that 'fiction and theatricality can be more truthful than documenting reality' and translates his sketches into meticulously arranged compositions to create images reminiscent of film stills: frames snatched from a broader story. Aldridge notes that many of his favourite moments in cinema are, as he describes, 'closeups of a woman's face thinking', and he shares Hitchcock's ability to create powerful moments of suspense, turning viewers into voyeurs. In Aldridge's Chromo Thriller (2012) there is a palpable resonance with David Lynch's neo-noir mystery Blue Velvet, where immaculate façades hide darkly strange stories. As one author has noted: 'Aldridge's female protagonists recall the glamour and splendour of Isabella Rossellini's character whilst at the same time remaining suggestive of something more sinister.'
Only rarely does he allow the real world to encroach upon the imagined realm. Through his lens, even reality appears artificial. In the series Capital Gains (2007) and Open Tour (2008) the cities of Washington DC and Paris look cleaner and sleeker than ever before. In The Last Range of Colours (2007), a lone figure in a children's playground evokes both the Technicolor splendour of The Wizard of Oz and the haunting dreamscape of a Giorgio de Chirico painting.
A recurring theme throughout Aldridge's oeuvre is the false promise of luxury. Psychedelic interiors are furnished with the trappings of mid-century suburban comfort: gleaming kitchen appliances, candy-coloured telephones and well-groomed pets denote success. The work conflates historic and modern motifs and makes subtle reference to the art historical canon. The project Immaculée (2007) points to Catholic depictions of female saints in ecstasy, whilst his portraits of Lily Cole (2005) and Maisie Williams (2017) draw inspiration from Northern Renaissance masters such as Albrecht Dürer and Hans Holbein. Pop Art tropes feature predominantly: Coca-Cola logos (3D, 2010; A Family Portrait #14, 2011), soup cans and tomato ketchup bottles (A Drop of Red #2, 2001; First Impressions, 2006) all form a striking part of his visual lexicon.
His fascination with art history led Aldridge to undertake projects with several significant contemporary artists including Maurizio Cattelan, Gilbert & George and Harland Miller. For the project (after Cattelan) (2016), he was invited by Cattelan to respond to the Italian artist's exhibition, Not Afraid of Love, in the grand neoclassical rooms of the Monnaie de Paris. The resulting series of c-type photographs depicts statuesque nudes dominating Cattelan's hyperreal sculptures in a series of absurdist tableaux. A second series, titled Love Always and Love All Ways after Gilbert & George (2016), was made with the British duo at their London townhouse. Drawing on the conventions of Victorian melodrama, Aldridge devised a series centred around the story of an enigmatic young visitor staying at the house for the weekend. In a further nod to Victoriana, the images were printed using the nineteenth-century photogravure process, whereby an etched copper plate produces highly detailed intaglio prints. The monotone prints were augmented with blocks of bold colour and hand-painted details to create a contemporary aesthetic.
His most recent collaboration was with Harland Miller, known for his paintings of imaginary book covers that were partly inspired by Alan Aldridge's 1960s designs for Penguin paperbacks. In a satisfying symmetry, Aldridge transformed Miller's paintings into real books, used as props in his photoshoot. The resulting screenprints evoke the grainy colour supplements of Aldridge's youth and were published by Poligrafa, Barcelona's renowned fine art publisher, who launched them at the 2017 edition of Art Basel Miami Beach. Poligrafa went on to publish the subsequent screenprint series New Utopias, which they exhibited at the 2018 edition of Art Basel. Most recently, Tan Lines, one of Aldridge's largest screenprints to date, was unveiled by Poligrafa at the 2019 edition of The Armory Show, New York.
Aldridge's major museum exhibitions include his current retrospective Virgin Mary. Supermarkets. Popcorn. Photographs 1999 – 2020 at Fotografiska, Stockholm, solo shows at The Lumiere Brothers Photography Centre, Moscow (2019) and OCA, São Paulo (2015) and I Only Want You to Love Me at Somerset House, London (2013). In 2014, he was commissioned by Tate Britain to create a photographic installation in response to Mark Gertler's 1916 painting Merry-Go-Round. London's National Portrait Gallery houses a large collection of Aldridge's portraits and his work is held in prestigious museums and institutions around the world including the Victoria and Albert Museum and British Museum in London, the Fondation Carmignac and the Palais Galliera in Paris, the Davis Museum at Wellesley College, Massachusetts and the International Centre of Photography in New York.
Read More
Susanna Brown
Curator of Photography
Victoria and Albert Museum
'Miles sees a colour coordinated, graphically pure, hard-edged reality.'
'The work is never finished because women forever will be eternally mysterious to me'
Latest Announcements
Miles Aldridge | Norton Museum of Art
Miles'print Home Works #3 is included in the exhibition 'A Personal View on High Fashion & Street Style' @nortonmuseumofart, West Palm Beach, from October, 2022 until Sunday 12th February, 2023.
The exhibition has been curated by @irastehmann and @birgit_filzmaier in collaboration with @nicolaernicollection.
Read More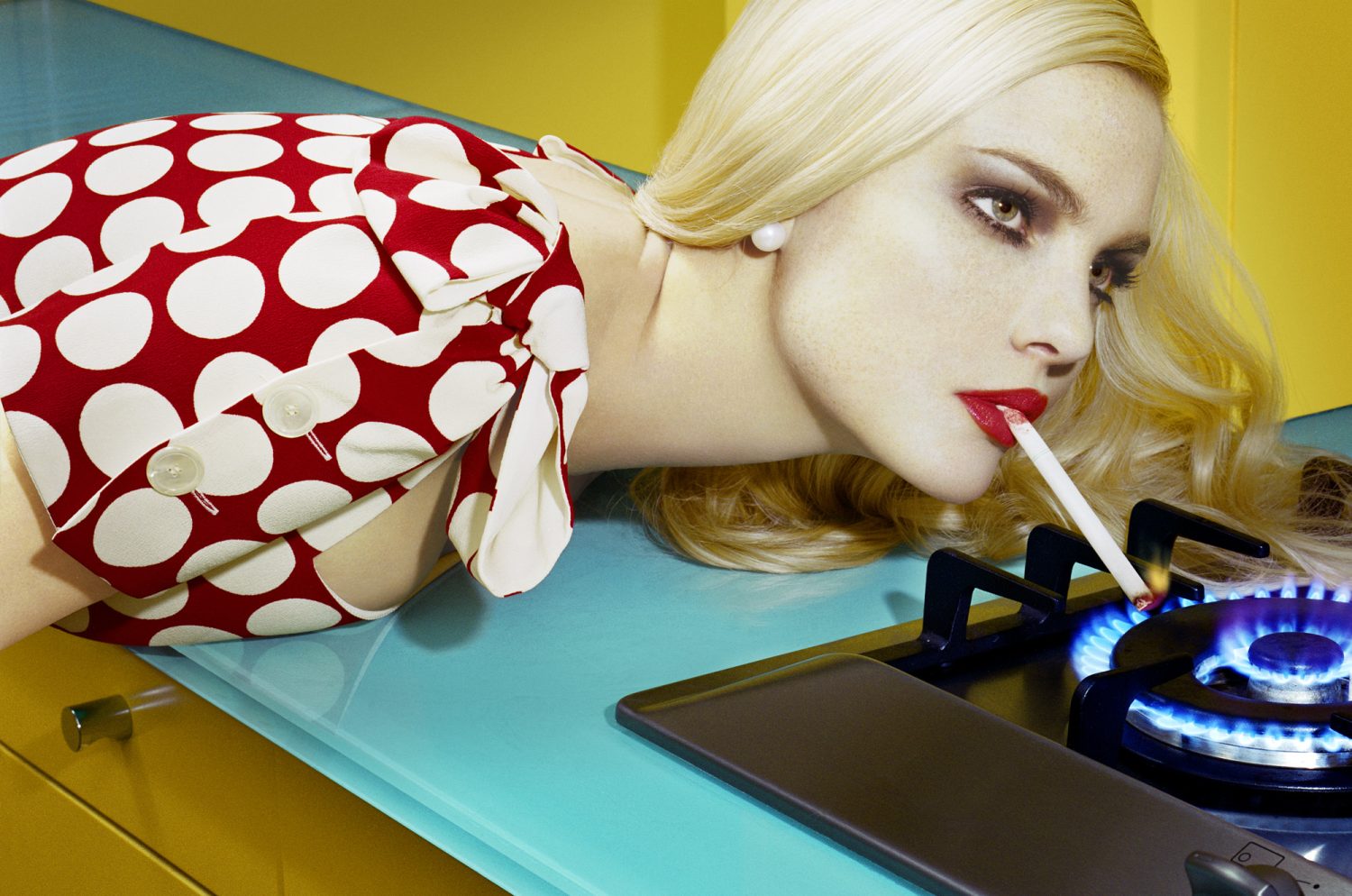 We caught up with Miles Aldridge at his studio ahead of his preview of a new set of prints New Utopias at The London Original Print Art Fair ahead of their presentation at Art Basel.
Read More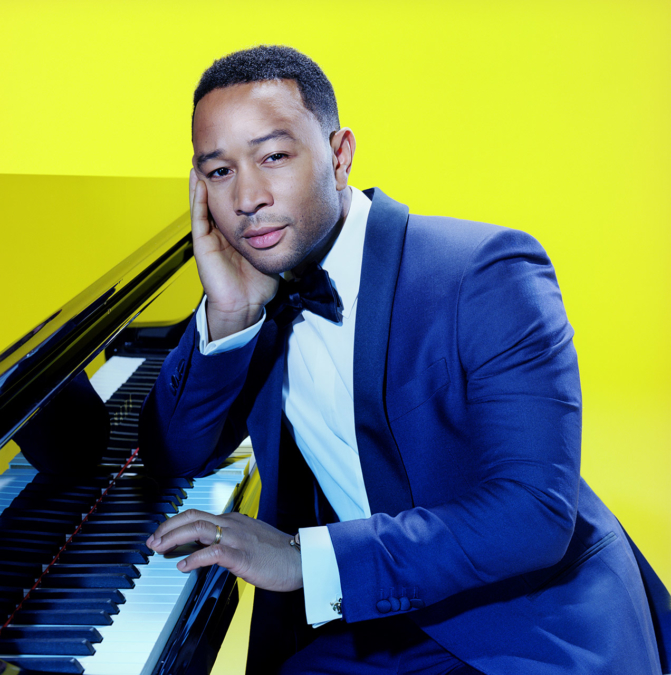 Exhibitions
Process: Vintage Polaroids and Contact Sheets 1999 – 2018
Virgin Mary. Supermarkets. Popcorn. Photographs 1999–2020
Virgin Mary. Supermarkets. Popcorn. Photographs 1999–2020
The Taste of Colour
Ex Libris
Books
Còrdoba - Louis Vuitton
2022
(after)
2017
Published to coincide with Aldridge's 2017 exhibition at Lyndsey Ingram, this catalogue documents Aldridge's diverse collaborations with Maurizio Cattelan, Harland Miller and Gilbert & George. Includes preparatory drawings, Polaroids and behind-the-scenes reportage.
(after Cattelan)
2016
Artist's book documenting Aldridge's project with Maurizio Cattelan shot during one night at La Monnaie de Paris. Contains extensive behind-the-scenes reportage as well as visual references and preparatory drawings used in the staging of the photographs.
Please return Polaroid
2016
Drawn from over 20 years of Aldridge's archive, this book contains a personal selection of the artist's Polaroids, giving an intimate insight into his working practice, as well as providing an overview of his projects spanning the past two decades.
Also available as a special edition, issued with a screenprint signed and numbered from the edition of 100.
One Black & White and Nineteen Colour Photographs
2014
Published to coincide with Aldridge's 2015 exhibition at Reflex Gallery, Amsterdam. A single silver gelatin black and white print is contrasted with an array of colour images printed purposefully off-key to create a hallucinatory palette.
Also available as a special edition of 40, issued in a portfolio case with a signed chromogenic print.
I Only Want You To Love Me
2013
Published to coincide with Aldridge's 2013 retrospective at Somerset House, London. This concise monograph features over 130 works, including Home Works, Immaculée and many other iconic images as well as a broad selection of preparatory drawings.
Also available as a special edition of 200 which includes a signed unique Polaroid print.
I Only Want You To Love Me: Special Edition
2013
Published to coincide with Aldridge's 2013 retrospective at Somerset House, London. This concise monograph features over 130 works, including Home Works, Immaculée and many other iconic images as well as a broad selection of preparatory drawings.
Issued in an edition of 200 each with a signed unique Polaroid print.
{"permalink":"https:\/\/2bmanagement.com\/artists\/miles-aldridge\/","post_title":"Miles Aldridge"}